St Andrews Castle
Course
St Andrews Links (Castle Course), St Andrews, Fife
Founded 2008. Links Course
Just when you thought that St Andrews simply had nowhere else to build another golf course, along comes the Castle Course which opened for play in 2008. Situated just outside the town of St Andrews on the road to Kingsbarns, the Castle Course enjoys a spectacular location and has been designed by David McLay Kidd, the creator of Bandon Dunes in the US. This has been a fantastic addition to the courses under the umbrella of St Andrews Links and while its greens are more than challenging in terms of undulations, the layout and scenic setting are second to none.
Return to Golfing in Ireland | Return to Golfing in Scotland
Sightseeing
Sightseeing & Tourist Attractions In Scotland
Great golf is only part of the story when considering what makes the perfect golf trip. Thankfully, the other essential component parts are all found in abundance in Scotland, not least in the sights to see department. Whether scheduling a day off from golf or filling an afternoon after your morning round, there are many options regardless of which region you are visiting. The below is intended as a very general guide to sightseeing in Scotland.
SCOTLAND – ST ANDREWS & PERTHSHIRE
As part of a golf trip to this region, it is likely that you will stay in or close to St Andrews or Gleneagles. It's also likely that you will be too busy playing golf to take in anything else but there are always options. Recommendations in St Andrews include the British Golf Museum, St Andrews Castle, St Andrews Cathedral and St Andrews Botanic Gardens, while venturing slightly further afield, the likes of Aberdour Castle and Inchcolm Abbey are also worth a visit.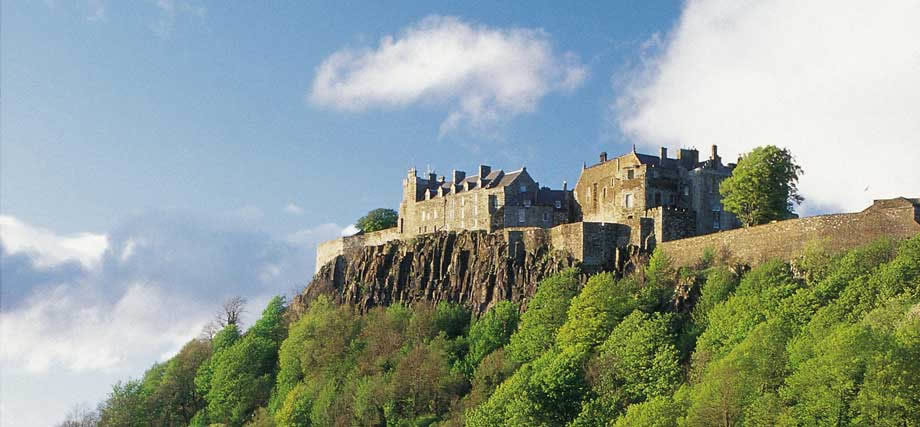 Other possibilities from either St Andrews or Gleneagles include the many attractions in Perthshire and Stirling. Like the Highlands, Perthshire boasts its fair share of distilleries with two excellent options being the Famous Grouse Experience at Glenturret Distillery in Crieff and Blair Atholl Distillery in Pitlochry, one of the oldest working distilleries in Scotland. Other locations of interest in Perthshire include Blair Castle, Drummond Castle Gardens near Crieff, Scone Palace in Perth and Loch Leven Castle, where Mary Queen of Scots was imprisoned for a time.
Connecting Perthshire with Greater Glasgow, Stirling also offers many attractions, particularly from an historical perspective. The Bannockburn Heritage Centre and impressive Stirling Castle are both must-sees in Stirling, while the National Wallace Monument, through a variety of exhibits and displays tells the story of William Wallace, Guardian of Scotland.