County Louth (Baltray)
Course
County Louth Golf Club, Baltray, County Louth
Founded 1892. Links Course
Situated less than an hour north of Dublin, County Louth Golf Club or Baltray as it is more commonly called, is one of Ireland's finest links courses and an ideal venue to play when travelling from Dublin to play the great courses of Northern Ireland. Founded in 1892, the present course was laid out by Tom Simpson in 1938. Still regarded as somewhat of a golfing secret, Baltray got the recognition it deserved in 2004 when it staged the Irish Open.
The golf course sits on a 190 acre site of seaside links terrain and has built a reputation of being one of the finest and most enjoyable courses in Ireland. The course has two nine hole loops and a remarkable feature of the layout is that no two holes play in exactly the same direction. The present layout remains largely unchanged from the design laid out by renowned course architect Tom Simpson in 1938 and it makes for an enjoyable day
Return to Golfing in Ireland | Return to Golfing in Scotland
Sightseeing
Sightseeing & Tourist Attractions In Dublin, East & South East Ireland
The main attraction of Ireland as a golf destination may indeed be its great golf courses but the overall experience is influenced by many other factors including great accommodation options, restaurants, pubs, people, and not least it's stunning scenery and superb visitor attractions. Each region offers something very different and with all locations being quite close together, it's very easy to mix the stunning countryside and coastline with more urban attractions.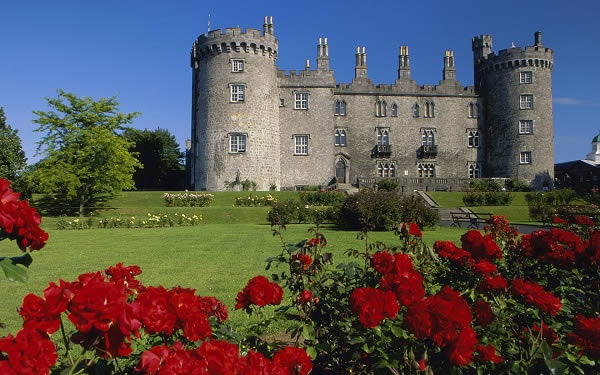 We work with each of our clients to recommend what suits their trip best. You may have a full day to spend sightseeing or you may squeeze in a quick stop on the way to or from the golf course but we will make sure that you maximise your experience at all times. The below is intended as a very general guide to sightseeing in Ireland.
A few nights in Dublin is a logical inclusion in many trips. Sometimes flights dictate that you arrive and depart Dublin and it can be easily combined with time spent in other locations. Apart from the great courses in the area, it offers much in terms of sightseeing including the Guinness Storehouse, Old Jameson Distillery, Christ Church Cathedral, the National Museum of Ireland and Kilmainham Jail. A visit to Trinity College Library to view the Book of Kells is also recommended.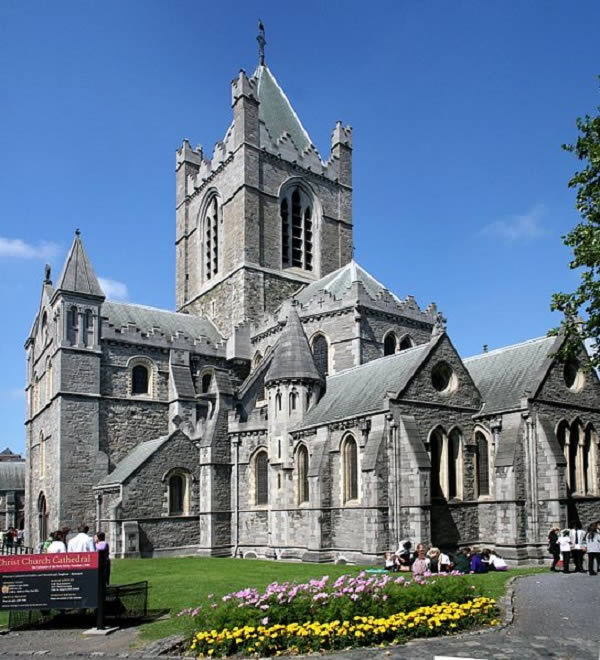 Just north of Dublin, the Passage Tombs at Newgrange date back to 3,200 BC and provide a fascinating insight into prehistoric Ireland, while just south of Dublin in County Wicklow, you should include a visit to beautiful Glendalough and Powerscourt House & Gardens.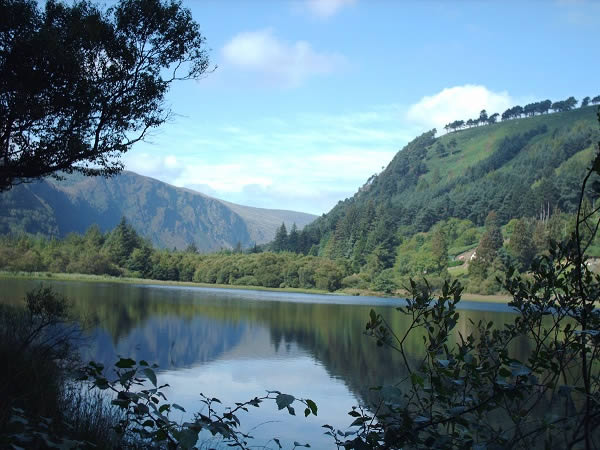 Further south of Wicklow, the likes of Kilkenny, Waterford and Wexford are all well worth a visit with many impressive attractions. Kilkenny is a wonderful medieval city with the impressive Kilkenny Castle dominating the town. Waterford is synonymous with Waterford Crystal and you should include a visit to the House of Waterford Crystal, while in Wexford, some recommended options include the Irish National Heritage Park and Enniscorthy Castle.